We are one of the most popular and versatile variety bands in Texas. Based in Houston, our group of consummate professional musicians specializes in classic songs of the 50s, 60s, 70s and 80s. From rock & roll to soul, R&B to 50s Doo Wop, blues to Zydeco and Texas country, we do it all!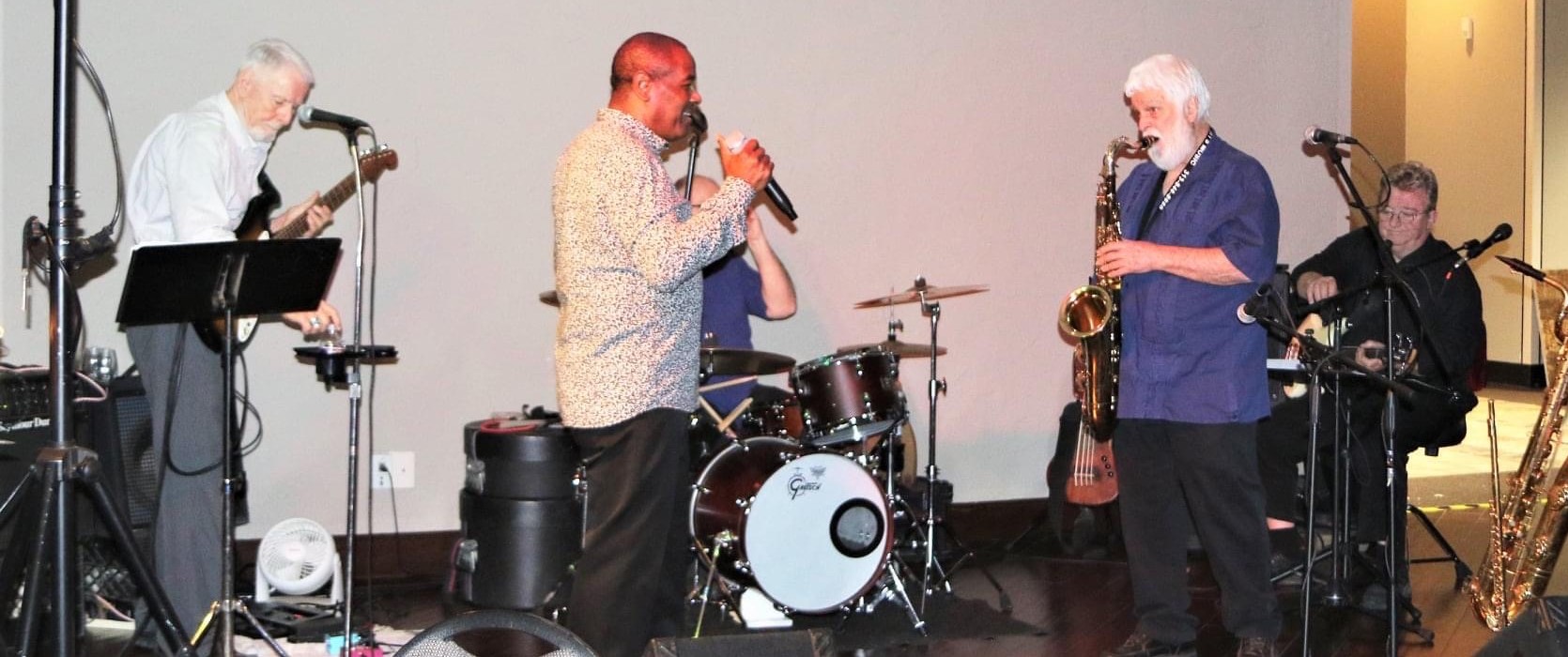 The Grateful Geezers play across Texas at festivals, fund-raiser galas, corporate events, wedding receptions and private parties. We also perform frequently at Greater Houston/Galveston nightclubs and restaurants. If you would like to see a list of special events and commercial venues where we've played, just call us at 281-728-4605 or send us an email and we would be delighted to provide the information.
The Grateful Geezers create a fun atmosphere wherever they play, from the smallest private party or club to the major festivals. As the title of their three popular CDs happily announce, "It Ain't No Crime To Go Back In Time." Audiences have a ball dancing and singing along to the songs they grew up with. Requests are always welcome!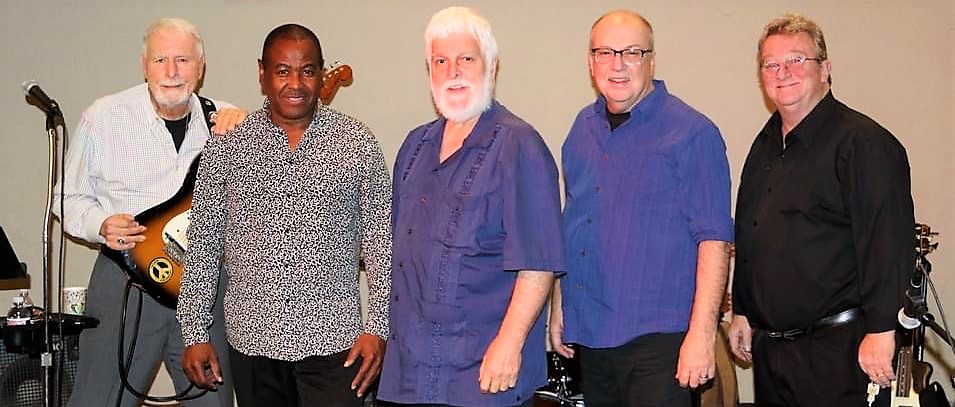 Vocally, The Grateful Geezers feature Ronnie Hall and Mike Duffy, both exceptional singers who complement each other well. Ronnie is quite the entertainer, doing the up tempo songs with high energy and personality and a grin that lights up the room. He makes any event the Land of A Thousand Dances, alive with revelers. Ronnie also does a remarkable version of What a Wonderful World, which is now among the Geezers' most requested songs. Duffy is the band's crooner and balladeer extraordinaire. His oh-so-soulful renditions of such artists as Otis Redding, Al Green, Marvin Gaye, James Taylor and The Eagles are remarkably authentic. Ronnie and Duffy are also excellent country singers.
Instrumentally, The Grateful Geezers feature virtuoso lead guitarist Cliff Faldowski while master bassist Bill Rowe and top-flight drummer Steve Allison drive the rhythm section with grooves you can't get enough of.
On occasion, the band is complimented by vocalist Carl Davis and Saxophonist Greg Gonzales.
People have fun at The Grateful Geezers shows. They dance, laugh and go home happy. And that's what The Grateful Geezers are all about!